杰诚电子有限公司 系研发、生产、销售LED 光电产品为一体的专业公司。

   本公司下属 LED 工厂主要生产:红、黄、兰 、绿、白、紫发射管和接收管、大功率管、交通灯、警示灯、 LED 小夜灯、特超高亮等高档 LED 与其它 LED 应用产品及数码管、点阵模块、背光源和光条等 . 并率先在同行中通过 ISO9001 质量管理体系认证和 ISO14000 环境管理体系认证。年产量达 600KK 以上。

  卓越的品质赢来了良好的信誉。如今,我们的业务伙伴已遍及东南亚地区、北美及欧洲等十余个国家和地区。 杰诚电子有限公司一贯奉行 " 质量第一、诚信务实 " 的宗旨 , 不断的完善企业内涵管理 , 牢固树立 " 质量 = 生命 " 的意识 , 不断吸取新工艺、新技术 , 真正使本公司在众多同类优秀企业中独树一帜 , 稳步发展 .
  杰诚公司全体员工愿与广大客户接成亲密的同盟 , 共创辉煌的明天。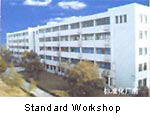 CPM Electronics Co., Ltd is specialized in researching, developing, manufacturing and distributing LED lamps.

  Our LED factory mainly produces high –grade lamps ,including red, yellow, purely blue, green , white ,purple emission and infrared led lamps ,high power and indicator led lamps ,traffic lights and led night lights,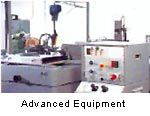 numeric displays, dot matrix ,back lighting and light bar. It has been awarded the ISO9001 quality management system certificate and ISO14000 environment system certificate. Its annual output is above 600KK.

   CPM ELECTRONICS CO.,LTD always adheres to the philosophy of "Quality First, Integrity & pragmatism ", deeply builds the idea of "Quality Equals Life", continuously absorbs new processes and technologies, thus , enjoying a unique and stable development amongst the numerous outstanding enterprises of the same trade. Our outstanding quality brings us good reputation. Nowadays, our business partners are spread in tens of countries and regions, such as Southeast Asia, North America and Europe , etc.

  All employees of CPM combine to be a pragmatic and creative team, and hope to create a great future with our clients.